WHOLESALE & CUSTOM CANDLES

BUILD YOUR CUSTOM CANDLE
Our exclusive Custom Candle services allows you to create a candle that's entirely your own - a reflection of your taste and personality!
To begin, choose the size and color of your jar, the scent of your hand-poured candle, and the color of your label. Finally, choose a name for your candle that represents its special qualities.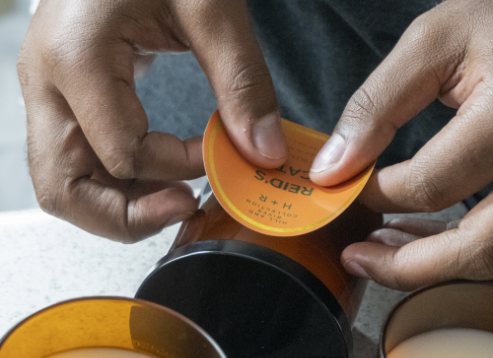 ---
WHOLESALE CANDLE ORDERS
Our Signature Scents and Custom Candle fragrances are available for wholesale purchase when you order a minimum of 24 candles or more, in multiples of 12!
Start Your Wholesale Order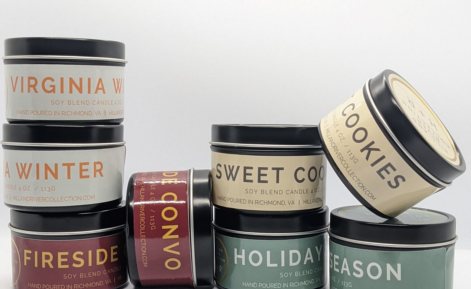 ---
WEDDINGS
BRIDE & GROOM CANDLES
Celebrate in style and create a unique candle to commemorate your love.
PARTY FAVORS
Make your special day even more unforgettable with a custom candle from the Hill and River Collection.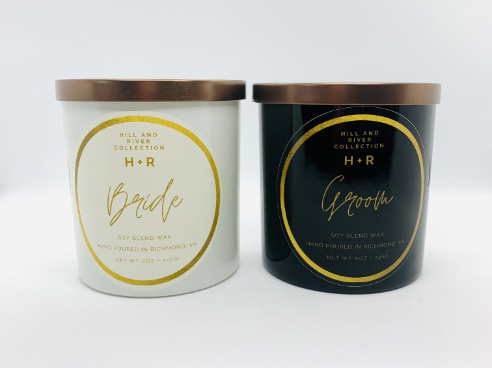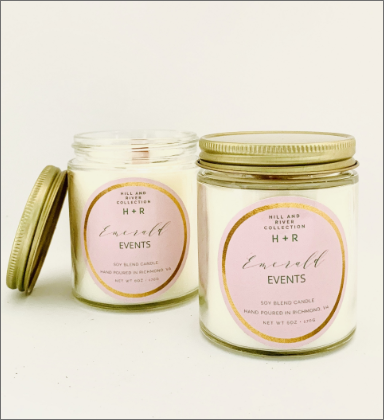 EMERALD EVENTS BY NILSA
Owner and Lead Wedding Coordinator of Emerald Events by Nilsa, Nilsa Tolliver, wanted something special to add to her client gift boxes. It was important to her that her selected candles had an aroma that related closely with her brand. After testing some scents, she decided that she wanted a soft lavender candle to gift her couples. Nilsa gave us full creative control to mix or add fragrances if we felt necessary. To add some softness to the earthy lavender scent, we mixed in some vanilla fragrances and the outcome was amazing!
Check out Nilsa and her wonderful wedding coordination services at emeraldeventsbynilsa.com
HALEY'S HONEY MEADERY
Haley's Honey Meadery requested something special for the holidays. We came up with two scents for them. Half of their order was our Snickerdoodle candle. This candle aroma smelled exactly like a snickerdoodle cookie. The other half of their custom order was a fan favorite scent, Holiday Cheer. Holiday cheer is classic because it is infused with vanilla, nutmeg, and cinnamon.
For mead with fresh ingredients and is locally produced, check them out at haleyshoneymeadery.com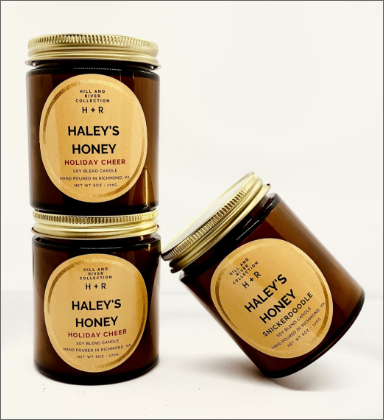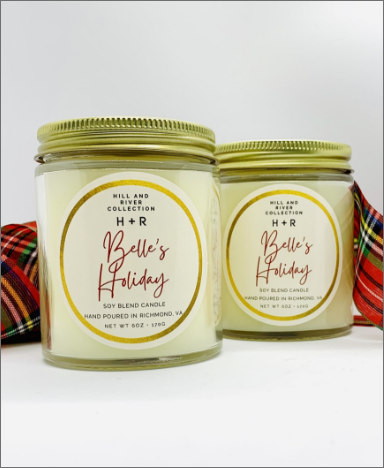 SOLD BY THE BELLE
New Orleans realtor, Ayanna Chanel Fultz wanted to gift her clients something special for the holidays! She wanted a classic look for her label, and wanted a scent that smelled like the holidays. Because she lives in the Big Easy, we had a few video conference calls to discuss and narrow down her needs. She chose to go with Christmas Cheer and it was a big hit with her clients. We were able to deliver her order in a timely fashion for her to hand deliver them. For her clients that lived out of state, we were able to mail those candles directly to them.
If you, or anyone you know, needs a realtor in the New Orleans area, she's the best! Check out soldbythebelle.com